Frequently Asked Questions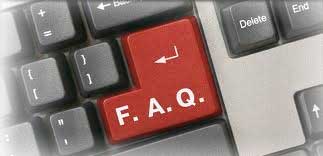 Q. How much is my case worth?
A. There is no precise formula for determining how much your case is worth. Each case is unique. Under Indiana law, you may be entitled to compensation for property damage, permanent impairment, scaring and disfigurement, pain and suffering, lost wages, future medical care, future living assistance, emotional distress, loss of enjoyment of life, loss of love and affection, medical bills, prescription costs, mobility aids and more. Once all these potential claims have been fully evaluated, an estimated value can be determined.

Q. What are punitive damages?
A. In some cases, where the defendant's actions are knowing, intentional, willful, wanton, and/or malicious the law entitles the victim to recover money designed to punish the defendant financially. A punitive damage award is designed to punish the wrongdoer so that they will not engage in that type of conduct again. This type of compensation is over and above other damages for medical bills, permanent impairment, pain and suffering and the like.

Q. What is the Statute of Limitations?
A. Under Indiana law, the victim of a personal injury or victim's family, must file a lawsuit to enforce their claim within a prescribed period of time or they will forever be barred from pursuing their claim. In most instances, that deadline is 2 years from the date of the injury or from the date the victim knew or should have known the injury had occurred. However, there are stricter rules when bringing a claim against the State of Indiana or a political subdivision. A notice must be filed on a state provided form to the Attorney General, the Indiana Political Subdivision Risk Management Commission, and the governing body of the political subdivision. For claims against the State of Indiana, that notice must be filed within 270 days of the date the injury occurred and for claims against political subdivisions the claim must be filed within 180 days of the date of the injury. Keep in mind there are exceptions to these rules. If you or a loved one has suffered an injury or a member of your family has been killed in an accident, contact Rob McNevin at McNevinLaw.com before you lose your right to seek compensation.

Q. What is a Loss of Consortium?
A. When your spouse has been injured in an accident, and the injury has interfered with the activities your spouse engaged in that were of benefit to you, then the loss of those benefits can be reduced to a sum of money and paid to you in compensation.

Q. What is Loss of Love and Affection?
A. When a person dies as a result of the negligent or intentional act or omission of another, they have suffered a wrongful death. The spouse and dependent children of a wrongful death victim may recover compensation for the value of the victim's life as it relates to the survivors. The damages for this type of loss are typically very large, but recovery is dependent upon the defendant's insurance coverage or the defendant's ability to pay. If the State of Indiana or one of its political subdivisions is the defendant, then those damages are capped at $700,000.00 per person and $5,000,000.00 per incident. There are no such limitations for private individuals or companies and other organizations.

Q. How much will it cost me to hire a lawyer?
A. Every lawyer or law firm determines their own fee arrangement. In our office we typically use a progressive fee scale that entitles us to 33 1/3 % of any settlement we recover on your behalf plus expenses prior to mediation. We charge a 40% fee plus expenses against any recovery we obtain through mediation or thereafter. However, extraordinary circumstances may require some adjustment to the terms of our retainer agreement.

Q. What is mediation?
A. Mediation is a formal procedure designed to bring all parties in a lawsuit to the negotiating table in an attempt to work out a mutually agreeable resolution or settlement in order to avoid the time, expense and stress of a trial.

Q. Who will pay my medical bills?
A. Your medical bills will be paid from the proceeds of any recovery you receive out of your personal injury claim. If your insurance company or a third party's insurance carrier advances payment to your medical providers under a medical pay provision in an insurance policy, you will then repay that insurance carrier all or a portion of their payments to satisfy their subrogation lien. One of the key goals we have for our clients at McNevin Law is to settle all medical bills for our clients so they will not be saddled with those debts once their personal injury case is finally settled. If you are unable to pay your medical bills and there is no medical payment insurance policy to cover those bills, we will attempt to work out a lien arrangement with the medical provider asking them to stop all collection efforts in exchange for us guaranteeing payment to them for their services once we recover money for our clients.
Personal Injury Attorney
Robert McNevin
Practice Areas

Information For Clients